02. September 2018
The Album is presented in the current issue of the Magazine "Jazz Thing" (www.jazzthing.de).
17. August 2018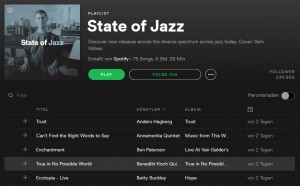 Proud to be part of spotify's curated playlist "State Of Jazz" among other great artists (Brad Mehldau, Charles Lloyd, Mark Turner, ..)
15. August 2018
The Album has been presented at Deutschlandfunk Kultur today!
3. August 2018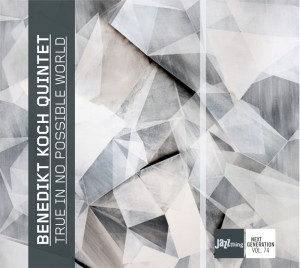 I'm very happy that my debut "true in no possible world" has finally been released on doublemoon rec. (www.doublemoon.de)
Thanks to my wonderful band Matthias Schwengler, Felix Hauptmann, Reza Askari and Fabian Arends.
Available on Amazon, iTunes, Apple Music, Spotify etc. But to best support us you can purchase it directly from me. Just drop me an email.
Tourdates coming soon..